05/04/2018
Posted by:

Nick Lucey

Category:

Financial Planning, insurance, life insurance, money, Personal Injury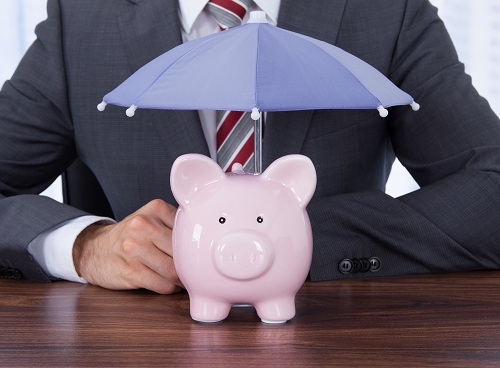 Income Protection
Income protection insurance, also known as salary continuance, can help you manage your expenses if you are unable to work for a certain amount of time due to being sick or injured.
Income protection insurance replaces a portion of your income lost through your inability to work due to injury or sickness. It is an important consideration for anyone who relies on an income. It is especially suitable for self-employed people, small business owners or professionals whose business relies heavily on their ability to work.
Each income protection policy has its own definition of disability and range of benefits. Income protection usually offers cover for up to 75% of your gross wages for a maximum time period (e.g. 2 years or to age 70).
Income protection policies may be stepped or level, agreed or indemnity, premium or basic, paid by super or yourself or partly both and can include lump sum benefits.
Make sure you understand what sort of policy you are getting, how it is paid and what is covered.
Stepped and Level Premiums
Insurance premiums usually increase with age because the older you get, the more likely you are to make a claim.
For insurance such as life, total and permanent disability, or trauma cover, you may be able to choose between stepped or level premiums.
Here is the difference between stepped and level premiums:
Stepped premiums – Your insurance premium will increase each year as you get older but is usually cheaper in the beginning. If you're thinking about this option, it is worth looking at what the premiums will be over the next 5 years, or however long you intend to hold the insurance for, to make sure you can afford the premiums.
Level premiums – Your insurance premium does not change due to your age but is generally more expensive than a stepped premium in the beginning. Level premiums may increase over time due to inflation adjustments or changes to the insurer's fees.
Stepped premiums are generally better for someone that does not intend to hold the policy for a long time, while level premiums can work out cheaper in the long run if you hold the policy for several years. It is important to ask for a comparison between the two before deciding if you want stepped or level premiums.
Features
Most income protection policies provide much more than most people think. Some features that are often included with an income protection policy are;
Monthly benefit
Total disability payment
Partial disability
Trauma payment
Lump sum for specific events, even when you continue to work
Rehabilitation costs
Death benefit
Cosmetic or elective surgery benefit
Accommodation benefit
Family care payments
Home care payments
carers allowance
superannuation contributions
If you don't think you could survive financially if you are not able to work due to illness or injury, have a chat to us today to see how you can protect what is most important to you.
Nick Lucey BAppEc (financial planning)
Director | Financial Adviser
Nest Advisory Group