Holistic Financial Advisor Services in Canberra
Not all investment advisors are equal.
We specialise in providing holistic financial advice to people who have achieved career success, or aspire to it.
If you would like to start planning to create and protect your wealth, we can help you take the right steps.
Canberra's privately owned and operated financial advisers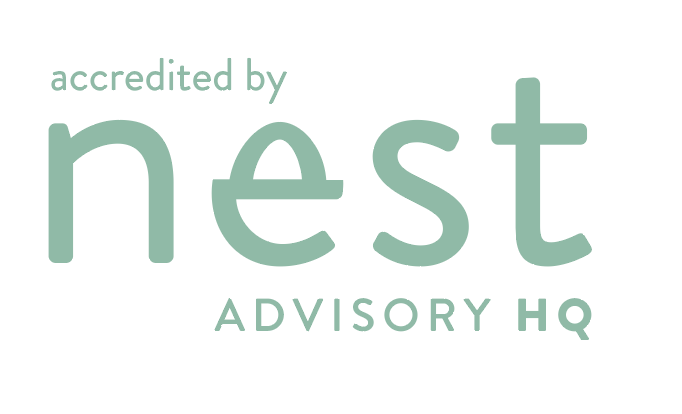 Nest Advisory Group is self-licensed through ASIC. We put our clients first, not some bank forcing us to sell their product
Because we don't own any products, we have no incentive or bias to recommend any products to our clients. We recommend the product or service that suits our clients needs, not what some corporate forces us to sell. We have partnered with many providers for superannuation, investments, lenders and insurance so we can help our clients with the best solution for them – not the bank.
*Competitive Advantage*
Our mortgage broking offering is on par with the best in the country. We have a panel of more than 40 lenders so that we get the best deal to meet your goals.
Most people would agree that making the financial decision to invest in property in or out of superannuation, refinance an existing loan or buy your first home has large financial planning considerations. If you speak to most financial planners, they can help you with the financial planning considerations and if you speak to most mortgage brokers, they can help you with a loan. At Nest Advisory, we can do both in the one plan, making this an easier process for you.
Mortgage brokers get paid a commission to settle home loans, financial planners get paid fees to set up investment portfolios. If you ask a financial planner what to invest in, more than likely, they will say shares – through them. If you ask to a mortgage broker, they will say an investment property – through them. At Nest Advisory, we can do both. This means we can take an unbiased position and recommend an investment that meets your goals, not what we get paid for.
Special Price - package deals
Because we are unique in that we are mortgage brokers as well as financial planners, we can use mortgage broking commission to subsidise advice fees, which saves you money and provides a more holistic advice solution.